2 tags
An Open Letter to Caribbean Men from Caribbean... →
Sometimes, we're busy. We're busy thinking about geo-political trends, the next 10-mile run, or the latest cricket match. We're too busy to be the smiling decoration that we, as women, are expected to be. Our faces can be thoughtful, angry, sad, peaceful, meditative, or bored. So stop, Caribbean men. Stop walking up to us, harassing us, and demanding that we smile. We do not have to smile for...
3 tags
Poem - Gender Equality
I have traveled far but where have I reached? I have adapted to roles that have changed like tides of sea. I give you all, you take all from me yet won't place me where I am meant to be, wont give me what is due to me. Not only you, all of humanity. It started when I was a child, even as toddler it was instilled in me, with dolls and delicate toys  that evoke femininity, subordination,...
3 tags
Anonymous asked: Hey simone interesting post and no I'm not a Woman but a Man. I agree with what your saying, since believe me or not have self-control. Anyway since we both are qualified in Sociology at the tertiary level let me ask this question. There is as you know a psychosocial relationship between the sexes. So is it that if a woman wears a short skirt she herself thinks its sexy or is that men like to...
3 tags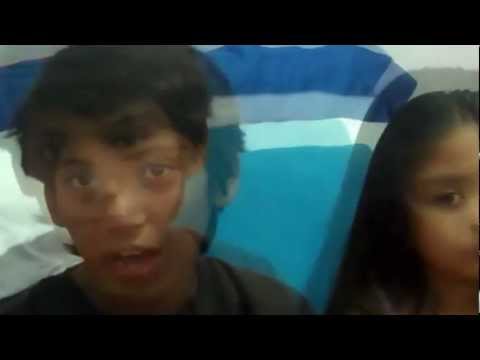 2 tags
Condemn Violent and Sexual Crimes against Women...
4 tags
"How these stories are shared is important because... →
 A major motivating factor in creating WomenSpeak - Women Tell Their Stories of Discrimination was the belief that using first-person narratives of Caribbean women  in telling the truth about women's lives, would lead to greater understanding, empathy and a change in attitude towards those societal norms and practices that give rise to discrimination and violence against women. ...
5 tags
I'm Not Dead.
Hello Friends, I haven't been here for awhile. I haven't posted and I haven't solicited postings. The thing about activism is this: sometimes you get tired, sometimes you feel like your efforts are insignificant, sometimes you feel like a failed feminist and you think "What can I offer anyone?" Of course the answer is "Anything you have". To listen. To...
2 tags
CODE RED talks to AWID about CatchAFyah and... →
Tonya Hayes of Code Red talks about the recent Catch A Fyah Caribbean Feminist Grounding held in Barbados.  For us what this meant was the need to come together as Caribbean feminists from different countries, religious backgrounds and ethnicities and learn and share with each other.  By grounding we meant getting to the root of what we saw needed to change in our societies but also the source...
6 tags
Trafficking in the Caribbean
Marissa Thomas is Programme Coordinator for Trinidad at the The Caribbean Vulnerable Communities Coalition (CVC) and El Centro de Orientación e Investigación Integral (COIN) Caribbean Vulnerabilised Groups Project: a five-year regional project which responds to HIV and AIDS among Caribbean sex workers, men who have sex with men, socially excluded youth, drug users and prisoners.  A Ph.D....
A Note on Submissions
Hello Friends, Over the past few months WomenSpeak has received some submissions which I have hesitated to post. For those of you who have left your email contact I would have replied to you stating why I haven't published your stories. For those who haven't included their emails and for others who would like to submit stories in the future, I'd just like to highlight some of...
2 tags
What is Gender?
Gender refers to the characteristics, behaviours, traits and social roles that people attribute to men or women. Unlike 'Biological Sex' which refers to the genetic and anatomical difference between males and females, gender is socially constructed and thus may differ amongst cultures or geographies and can change over time.  Socially constructed means that the society (or grouping)...
5 tags
Unbroken
And she cries into the sea  that will someday bring her  ashes home And she sings a song of feedom  that her people brought here a long long time ago And she washes her blood from the  tile —- like the river, it has also traveled for miles  And in the fresh day she mends —- their socks, a button her heart And she draws back the curtains to let in  the light that still stings her  near...
5 tags
1 tag
'Meet Us on the Streets:' Week of Action... →
2 tags
"Pssst. I own you."
As we approach the end of the Anti-Street Harassment Week, I'd like to talk a little about why Street Harassment is not just a sexual harassment issue, but the practice and reinforcement of male dominance.  A few weeks ago I went to the post office a block away from where I work. As I was walking back to my office, I passed by a car park with a wire fence. From inside the car park I heard...
1 tag
"[Sexism] is still present and it affects us every day of our lives,"..."
– Anti-Street Harassment Week awareness raising and advocacy continues all over the world this week. WomenSpeak got a nice little mention in this article  by Holly Kearl  for IPPFWHR highlighting some of the work being done in Latin America and the Caribbean.
1 tag
Second International Anti-Street Harassment Day
March 18th, 2012 marks the second year that International Anti-Street Harassment Day is taking place in countries all over the world. Last year the WomenSpeak Project joined founder of the event Holly Kearl of Stop Street Harassment in promoting the event and encouraging Caribbean Women To tell their own stories and post their own Anti-Street Harassment Manifestos. We also had an original art...
3 tags
Clotil Walcott
Who was she? Born in Trinidad and Tobago on September 7, 1925, Walcott was a trade unionist and political activist. Best known as… An ardent champion for the working class. Starting as a member of the Union of Commercial and Industrial Workers at the age of 40, she continued her fight for the plight of the working class in her country by supporting political campaigns and candidates as well as...
3 tags
Reflections on International Women's Day
Thinking of it now, I must have given my family so much hell. Barely 15, I stood at the front of the church my grandparents literally helped to build during a youth service and said that I thought it was unfair that wives should have to "submit" to anyone they had barely known for a couple years. Then I said marriage was suppressive to women and vowed never to marry, because of my beliefs. About...
1 tag
Dame Eugenia Charles
Who was she? A former Prime Minister of Dominica Best known as… The 'Iron Lady' of the Caribbean. Her political career earned her the distinction of being the world's longest continuously-serving female Prime Minister, third longest-serving female Prime Minister and Dominica's first-ever female lawyer. Why she was a Caribbean Catalyst of change: She showed exemplary courage and will to succeed in...
3 tags
Folade Mutota
Who is she? Trinidadian activist, with an interest in raising the social consciousness of women and girls, as well as bringing attention to the issue of small arms control in the twin-island Republic. Best known as… The executive director of the Women's Institute for Alternative Development. This organisation also serves as the secretariat for the Caribbean Coalition for Development and Reduction...
3 tags
Amy Ashwood-Garvey
Who was she? Hailing from Port Antonio, Jamaica, she was an activist and Pan-Africanist Best known as… The first wife of Jamaica's most prominent Black Nationalist and Pan-Africanist Marcus Garvey. Why she was a Caribbean Catalyst for Change: She ensured the female voice was represented in the black power struggle by opening a women's section of the United Negro Improvement...
3 tags
Caribbean Catalysts for Change.
In celebration of International Women's Day on March 8, WomenSpeak will be embarking on the 5-days series - Caribbean Catalysts for Change.  The idea for the series came from one of our avid community supporters, Ms. Leigh-Ann Worrell. Over the next five days Leigh-Ann will share with you some of the women who she has identified as making significant contributions to the Caribbean in...
1 tag
My name is not "My Dear", "Dearie", "Sweetheart",...
A gentleman called my office phone, asking for some information. I helped him to the best of my ability. Below is the conversation that followed. Gentleman: Thank you, my dear. Me: You're welcome, but actually, my name is ____ Gentleman: Well, thank you, _____ my dear. Me: You know, I prefer to be called _________ Gentleman: Well, ________ MY DEAR, there are some things in this world we all...
2 tags
I felt like the perpetrator.
I decided to switch up my exercise routine and take a walk early one Saturday morning. I wore leggings (long tights), with a long tank top coming down to the tops of my thighs.  At one house on the corner, a group of young men were sitting outside with a female relative. One said, "Good Morning." I looked at him and repeated, "Good Morning". As soon as I turned the corner,...
7 tags
Deputy Prime Minister of SVG tells women - Dress...
Deputy PM and Education Minister of St. Vincent and the Grenadines makes incredibly outrageous and dangerous statements which essentially blame women and the way they dress for the violence perpetrated against them by men. This is the reason why violence against women is so rampant throughout the Caribbean: because we have a culture which tacitly excuses and tries to explain away the murders,...
3 tags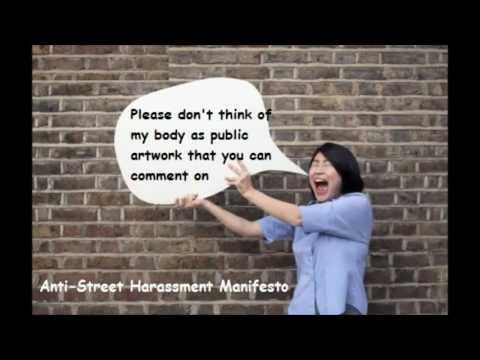 4 tags
Valuing Women in the Media
Media consumes so much of our lives in modern society, that what is represented in media - Film, Newspapers, Television, Internet - greatly influences how we interpret the world around us. But representations of women and the issues that most impact women's lives are often dealt with in a limited and cursory manner and is grossly disproportional to the actual impact and contribution that...
3 tags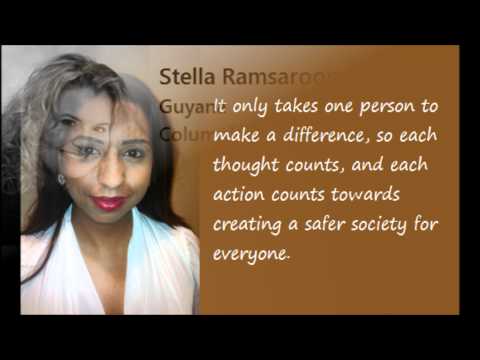 3 tags
Shattering the Illusions
Souyenne Dathorne is a 28 year old St. Lucian, and survivor of sibling sexual abuse. She is the founder of Surviving Sexual Abuse in the Caribbean - an online forum for women to speak out about their abuse,  and co-founder of Prosaf - it's sister website which is dedicated to dealing with sexual abuse and its effects on survivors as well as their families. Here she talks to Velika...
5 tags
The Feminisation of HIV refers to the increasing prevalence of HIV among women worldwide and the ways in which gender discrimination - both social and institutional- contribute to women's increased vulnerability to HIV infection. In the Caribbean, women make up 53% of the population living with HIV. And young women between the ages of 15-24 have three to six times higher incidence of HIV than...
3 tags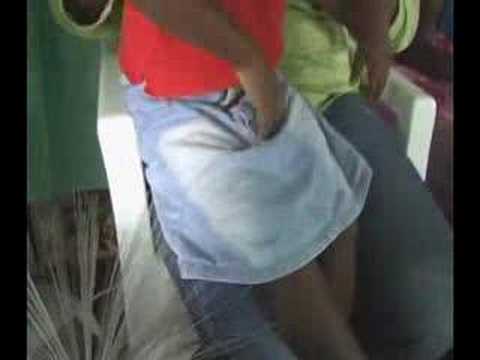 6 tags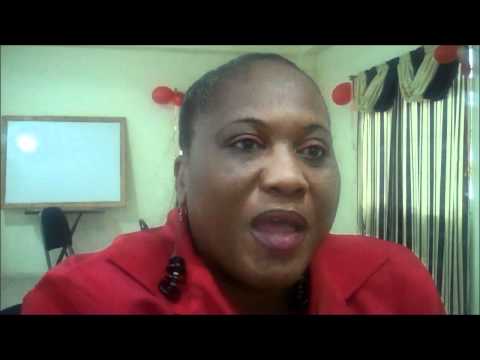 6 tags
We have a right to be happy
Nalita Gajadhar works as a Programme Officer at the Bureau of Gender Affairs, Barbados. She is President of the Business and Professional Women's Club which has been running a crisis hotline and shelter for women and children affected by domestic violence since 1986.  It is the only shelter in Barbados.  CODE RED finally caught up with the Barbadian feminist activist, and with just five...
5 tags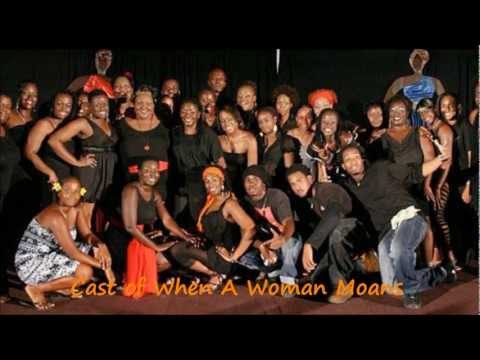 4 tags
Broken
On the 25 November, which also was International day against violence against women. I was severely beaten by my husband of eight years. At six in the morning my seven year old daughter was awaken by my screams for help. I was slammed into the wall, cuffed in the abdomen and breast, beaten in the head and most of all publicly humiliated. I feel broken with no where to turn and no one to help me.I...
5 tags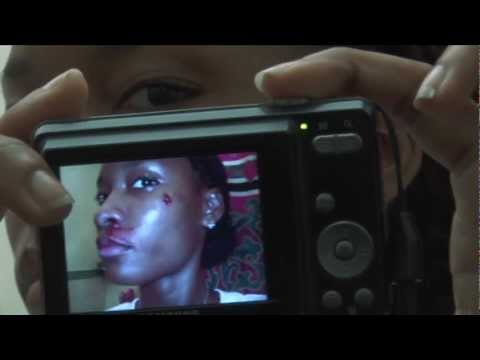 4 tags
Exercising Personal Leadership to Eliminate...
Today is International Day for the Elimination of Violence Against Women. And not a moment too soon. All around the world today there will be marches, exhibitions, symposiums, all manner of important events to help bring about a better understanding of the ways in which Violence Against Women is perpetrated and the devastating effect it has on women. Today also marks the beginning of 16 Days of...
6 tags
Her screams..
Her screams fill my head, especially when I close my eyes. When I witnesses that video of the 13 yr old special needs girl being raped it was all I could do to hold back my emotions. It call came back to me in a rush. I was attacked at my home 6 months ago. My home was broken into while I was asleep I was tied up, my head wrapped and then I was raped while my children slept in the next room. This...
2 tags
OUTRAGED! Rape of a Child is NOT Entertainment!
On 25th October, 2011, the local television program "Crime Watch" which airs on TV6 at 6pm in Trinidad and Tobago, aired video footage of a 13 year old girl being beaten and raped. The host of Crime Watch, also had the child's mother on set and asked her questions about how she felt on hearing the cries of her daughter as she is being raped by several men on the video. I cannot...
3 tags
Call for Activists Profiles:16 Days of Activism...
16 Days of Activism Against Gender Violence is an international human rights campaign which aims to raise awareness and stimulate action towards ending gender-based violence.  16 Days commences on November 25th which is International Day Against Violence Against Women and ends on December 10 - International Human Rights Day. The campaign symbolically links these two dates to emphasise that...
Being a feminist simply means that you believe in equal rights for women. That's it. It says that you understand that there is still institutionalized inequity in the way women are regarded and treated in society and that you believe these institutionalized barriers should be removed in order that women experience the same rights and freedoms as men do.  Many people say "Well, shouldn't you...
2 tags
Do Caribbean women count? →
redforgender: CODE RED is a feminist collective of Caribbean women & men.  Visit our wordpress blog and find us on facebook. Code Red discusses the issue of the murder of women in the Caribbean and why acts of intimate partner violence seem not to be taken seriously in our societies. Click the Title to link to blog post.
8 tags
Watch
I recently attended Blogher11 and participated in the International Activist Scholarship Winners' Panel. It was a wonderful and eye-opening experience. More than anything I learned that women all over the world share the same hopes, aspirations and challenges. And they are also incredibly powerful and I definitely felt that energy as 4000 women bloggers from around the world met to discuss...
4 tags
I like some rough and tumble...
I'm not going to lie… or hide the fact. I'm a big girl… a woman that knows her own mind and definitely knows her own wants. I like some slap and tickle. I like being tied up. I like tying people up as well. I am willing to try anything once… if I like it then I'll try it again. Remember how I said that I'm a big girl? That's in age and...
2 tags
2 tags
3 tags
I'm submissive and I love it.
Hi Simone, You know, I really didn't think about it prior to your request but now I see how I am so opposite to your topic. As a woman in the construction industry I spent many many years aggressively showing / proving my worth. I think that also manifested itself in the bedroom with me acting very dominant. Over those years I struggled to foster a happy relationship as they were all power...
3 tags